A Premier Equestrian Facility
TCS IS A PREMIER EQUESTRIAN FACILITY BUILT CONVENIENTLY FOR RESIDENTS OF THE TREASURE COAST, JUPITER, AND THE PALM BEACHES WE SERVICE CLIENTS AND HORSES OF ALL AGES AND ABILITIES AND ALSO OFFER A FULL LESSON PROGRAM.
Use the Google 360 tour below to take a virtual tour of the stable.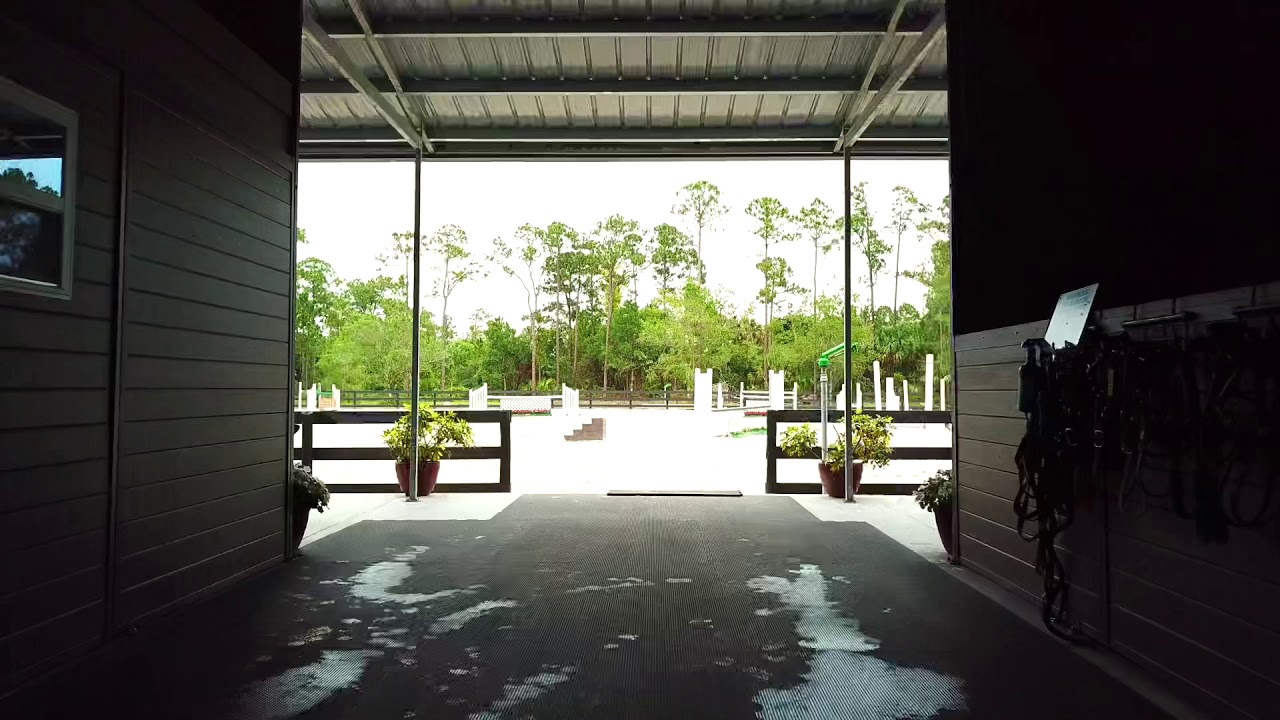 Click the Youtube link for a drone tour of the property. To learn more about the facility click "learn more" below.
Below are some of our horses previously sold. For information on some of our current sales horses please visit our "Horses for Sale" tab.
Why Choose Treasure Coast Stables?
TCS is the best and most convenient equestrian center for residents of the Treasure Coast, Jupiter, and the surrounding areas.
Whether your goals involve the Grand Prix, or learning to trot, head trainer and "R" judge, JP Roukis has the knowledge and expertise to help you achieve your goals.
Simply put, TCS has the best horses. If you are in need of a new mount, our sales horses are among the best in the county and one of the specialties of JP Roukis is making the perfect match between horse and rider. Our lesson horses and ponies are also higher quality than most other lesson barns.
Detailed. That describes our horse care. Our staff knows the horses intimately and knows every detail you and your horse require to be healthy, happy, and successful.
We are very proud of the testimonials we receive from our clients.
"I have been riding with JP Roukis and Treasure Coast Stables for over 8 years. I am very happy with the training, care and facilities. I really like JP's teaching style, he is very knowledgeable, positive and provides the constructive instruction needed to help me achieve my riding objectives. JP worked closely with me to find my next show horse and I am thrilled with my partner. I am an adult that started riding later than most and really enjoy the atmosphere and doing more than I ever thought I could."

"Having been around the horse show business for many years, I have never come across a more exceptional training team than Treasure Coast Stables! My daughter's dream was to successfully compete in the "Big Eq" ring. Coming from budget conscious parents, JP was able to fulfill her dreams and ours! Kaylee's success was so great that she got an NCAA Division 1 scholarship to the university of her dreams! This achievement would not have happened without JP. I've seen him successful with young horses and riders to adults; both in and out of the show ring. I would recommend JP to anyone wanting to accomplish their dreams!"

I have known JP Roukis on a professional and personal level for over 11 years. As an Equine veterinarian practicing in the Wellington and surrounding areas for 30 years now, I have met and observed many trainers. It was therefore an easy choice for my wife and I when we asked JP to help our daughter show in the hunters. Our motivation was for Katy to have fun, be safe, and also be competitive, and JP delivered. As the result of our choice to have our daughter ride and train with JP and Treasure Coast Stables, we now have many great memories captured in pictures over the years. As a junior in college, Katy expressed an interest in showing the jumpers. JP stepped up and offered to help her transition from the hunters to jumpers. JP has a great ability to match horse and rider, and in no time Katy was jumping a course. The horses JP selected for her were perfect, safe and athletic. In a very short period of time Katy went into the ring with confidence and was very competitive, winning a classic her third time out! Katy was safe and had a great experience.

It is without reservation that I recommend JP to any parent searching for a trainer who is ethical, professional and has the experience necessary to match horse with rider and enable the rider to be successful and have a great time.